La mangaka Aya Kanno ha revelado a través de su cuenta de Twitter que su manga Requiem of the Rose King concluirá en cuatro capítulos, incluyendo el último publicado este mes en la revista Monthly Princess de Akita Shoten.
El autor también aprovechó para anunciar que la obra será adaptada en una novela escrita por Yō Makusu, que saldrá a la venta el 15 de diciembre de 2021.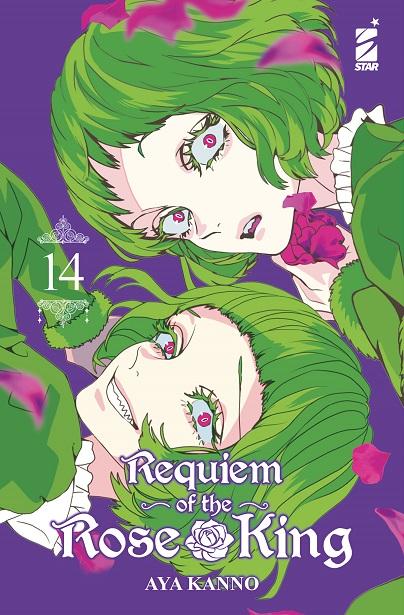 La fantasía oscura está ambientada históricamente en la "Guerra de las Rosas", una guerra de sucesión al trono inglés que tuvo lugar entre 1455 y 1485 entre dos ramas diferentes de la casa gobernante Plantagenet: los Lancaster y los York. La guerra no recibió este nombre hasta el siglo XIX, después de que Walter Scott publicara la novela Ana de Geierstein en 1829, en referencia a los escudos de las dos casas, que llevaban respectivamente una rosa roja y una blanca.
El protagonista del manga es Ricardo, el ambicioso tercer hijo de la Casa de York, que, al nacer hermafrodita, cree estar maldito, condenado desde su nacimiento a la oscuridad eterna. Pero, ¿es realmente el destino el que le lleva a la destrucción personal? ¿O sus deseos atormentados?
Inspirado libremente en la tragedia de William Shakespeare Ricardo III.
Una adaptación animada de J.C. Staff se estrenará en enero de 2022 durante la próxima temporada de invierno.