La página web oficial del anime televisivo I★CHU: Halfway Through The Idol, basado en el juego para smartphone desarrollado por Liber Entertainment Inc. ha anunciado que debutará oficialmente el 6 de enero y ha publicado un video con un avance de los grupos de ídolos Pop'N Star, RE:BERSERK y Lancelot.
Ryо̄suke Obokata está acreditada como directora de arte, y Gō Sadamatsu (Macross Frontier) se encarga del montaje. Yomogiko Murano (Kono Oto Tomare!: Sounds of Life) es el director de fotografía, y Masanori Tsuchiya (New Game!) es el director de sonido.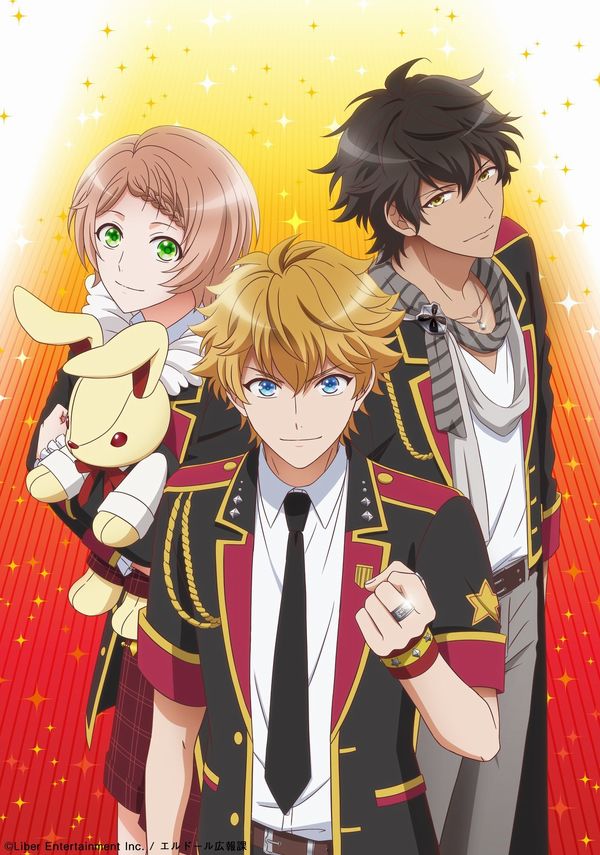 Hitoshi Nanba (Golden Kamuy, Our Love Has Always Been 10 Centimeters Apart) dirige la serie en Lay-duce. Yoshimi Narita (DAKAICHI) es el supervisor del guión. Mina Ōsawa (Given, School Babysitters) está a cargo del diseño de personajes. Reiko Iwasawa (Code Geass) está acreditada para el diseño de colores, y Yoshiaki Dewa (Gamers!) compone la música. Liber Entertainment Inc. se atribuye la obra original, y la producción es de Twin Engine.
Liber Entertainment Inc. lanzó el juego original para iOS y Android durante el verano de 2015. El juego cuenta con 42 actores de voz en la historia principal, que interpretan canciones originales. Su servicio en línea terminó el 6 de julio. Sin embargo, Liber Entertainment actualizó el juego el mismo día para que funcionara sin conexión. Esta versión estará disponible hasta el 13 de diciembre, aunque los jugadores no pueden comprar discos en el juego o conseguir exploradores en él.