El sitio web oficial del anime Dr. Stone, una transposición del manga de Boichi y Riichirou Inagaki, ha publicado un nuevo vídeo promocional y un nuevo visual para la tan esperada segunda temporada. En el video se puede escuchar la canción de apertura Rakuen (paraíso) de Fujifabric. Hatena, por otro lado, se encargará del ending, titulado ¿Koe? (¿Voz?). La serie debutará en Japón el 14 de enero de 2021 y Crunchyroll, al igual que en la primera temporada, se encargará de la transmisión simultánea.
El elenco de actores de voz se unirá a Kensho Ono como Ukyō Saionji, Yoshiki Nakajima como Yō Uei y Atsumi Tanezaki como Nikki Hanada. El diseño de los caracteres es visible en la imagen de abajo, de izquierda a derecha respectivamente.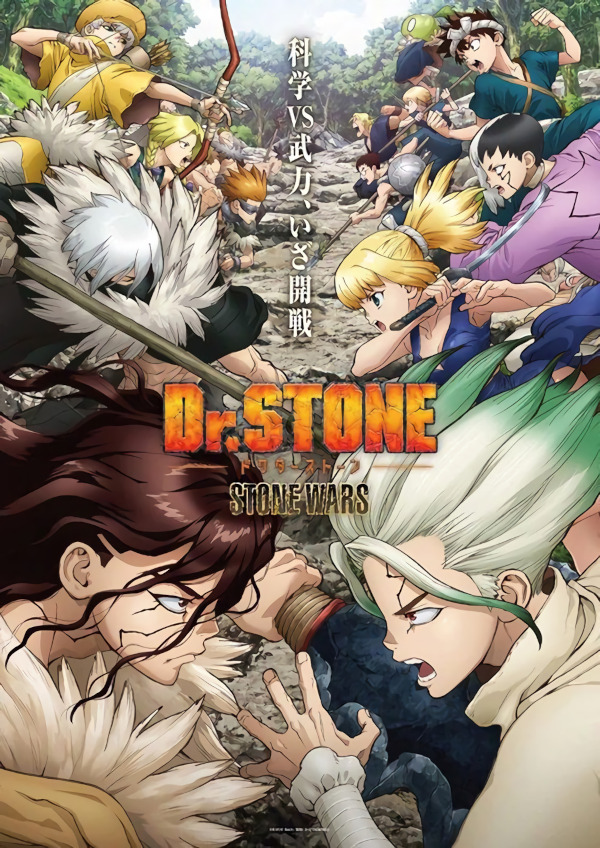 Shinya Iino (Made in Abyss) volverá a dirigir la serie para el estudio TMS Entertainment. Yuichiro Kido (Blue Exorcist: Kyoto Saga, 91 Days) se encargará del guión, mientras que Yuko Iwasa (Saint Seiya: The Lost Canvas) se encargará del diseño del personaje. Tatsuya Katō (WorldEnd), Hiroaki Tsutsumi (Children of the Whales) y Yuki Kanesaka (Blood Blockade Battlefront) compondrán la música.